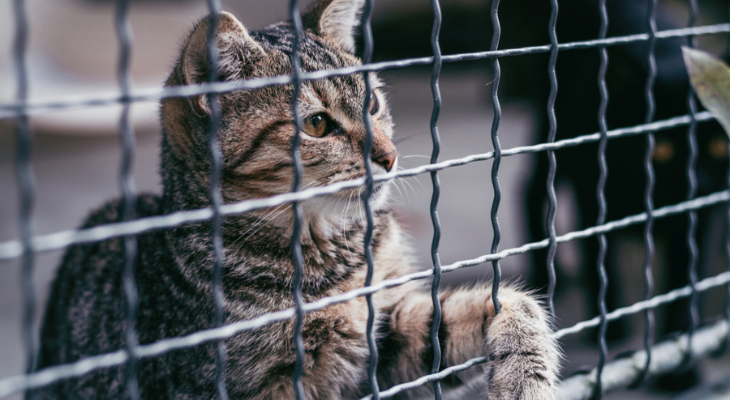 How Will You Celebrate National Animal Shelter Appreciation Week in November?
Our country's animal shelters provide a valuable service to pets and the people who love them. Every year, shelters find homes for more than 4 million unwanted animals, according to the ASPCA. National Animal Shelter Week, held from November 6 - 12, is the perfect time to honor your local shelter. Not sure what you can do to help animal shelters? We've got a few suggestions for you.
Take a Pet Home
The next time you're ready to open your home to a pet, pay a visit to the animal shelter. You'll find a variety of breeds and types of animals in shelters, including pure-breeds and even exotic animals in some cases.
Don't overlook older animals during your visit. Older dogs and cats are often the last to be adopted, yet have plenty of love and affection to offer. When you adopt a pet, the shelter will have more space for another animal in need.
Make a Donation
Many animal shelters rely in donations and grants to fund their services. Often, budgets are very tight. An unexpected problem, like a broken furnace or an outbreak of kennel cough, can break already stretched budgets. Your donation will help shelters ensure that they have enough money for food, veterinary care, equipment, and kennel staff. Donations in any amount are always welcomed.
Your shelter may also appreciate donations of supplies, like unopened pet food, old towels, cleaning supplies, toys, and office equipment and furniture. Be sure to check with the shelter regarding their needs before you make a donation.
Volunteer
Have a little spare time? Why not become an animal shelter volunteer? Volunteer duties vary from shelter to shelter, but can include walking dogs, grooming cats and dogs, cleaning cages, feeding animals, and socializing dogs, cats, rabbits, and other small animals.
If you're worried that you'll want to take home every pet you'll see if you volunteer, ask about non-animal volunteer positions. Shelters often need people to help with office work, greet the public, or staff special events.
Foster a Pet
Foster pet parents provide loving homes for animals until they're adopted. Foster parents are often provided with food and supplies in exchange for caring for dogs, cats, or small animals. Although any animal can be fostered, shelters often use this option to provide extra attention for pets with special needs. You may be asked to provide a home for a mother cat and her new kittens or help socialize a dog that's having difficulty adjusting to the shelter environment.
If you have other pets, you may need to keep the foster animal separated from your pets, at least initially. Foster pet arrangements can last days or weeks, depending on how long it takes to find a new home for the animal.
Spread the Good News
Shelters rarely have money to spend on advertising. Luckily, you can help increase their profile with your posts on social media. Let the world know when the shelter receives new pets, needs food donations, or is holding a special event or fundraiser. If you're a volunteer or foster parent, share your experiences working with pets. After all, who can resist a cute pet photo or story?
Spay or Neuter Your Pets
Unlike people, many breeds of animals can reproduce two to three times a year. Unfortunately, there just aren't enough homes for all of these pets. Many of these unwanted animals find themselves in shelters, hoping they'll be adopted.
Spaying (for females) and neutering (for males) prevent animals from having babies and offer a few health benefits. According to the American Veterinary Medical Association, spaying provides protection against breast cancer and uterine infections, while neutering protects males from testicular cancer and enlarged prostate glands.
Planning to adopt a shelter pet? A veterinary exam is a must for your new friend. Contact us to schedule your furry friend's appointment.
Sources:
Humane Society of the United States: Adopting Pets from Animal Shelters or Rescues